Getting to the heart of the matter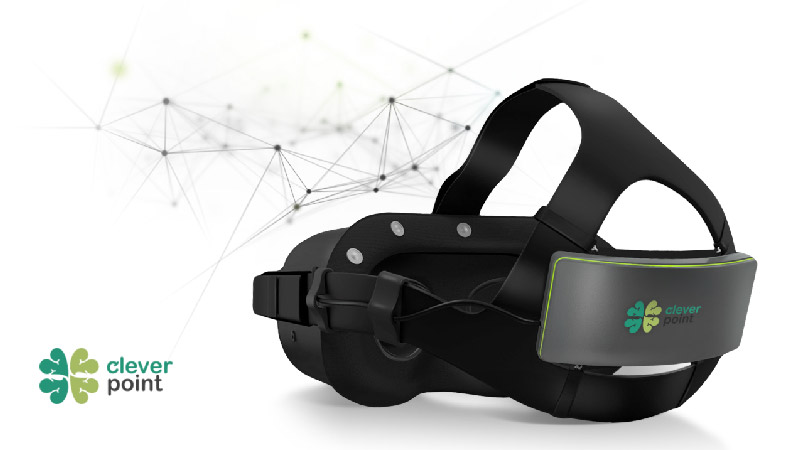 When our team first found about CleverPoint we were intrigued – they combine two of our interests (virtual reality and biometric feedback) in a single piece of technology.
In the last few years, we have been exploring options for how to measure heart rate variability (HRV) whilst using ProReal. HRV is an important physiological marker, particularly of the body-mind connection and the activity of something called the vagus nerve. We're particularly interested to see if we can understand more about 'moments of change' – those moments during ProReal sessions where new insights or a powerful emotional response may occur.
So when Cleverpoint's CEO Kirill Krasnogir suggested we run an experiment, we put our thinking caps on. And we weren't going to let COVID-19 get in the way. And what you can see below is the result – Anna, a very kind volunteer who was not only using ProReal for the first time, but wired up too - wearing an array of different sensors. Anna was in Belarus with her facilitator 2,500km away on a boat near Banbury!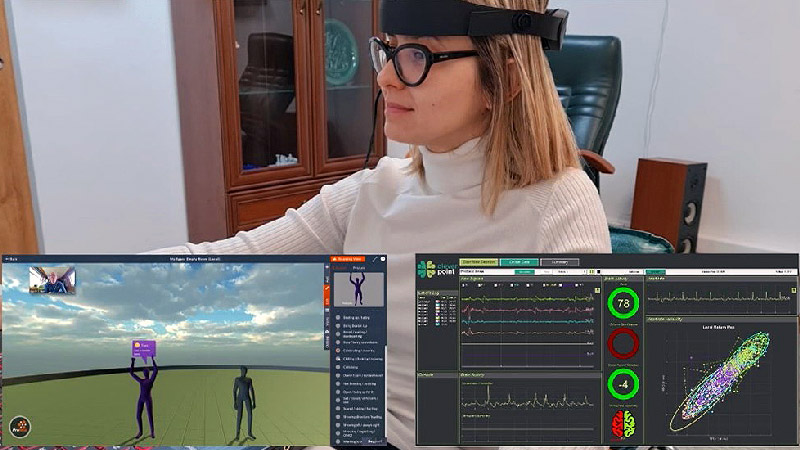 The findings were fascinating too. And as we had hoped, there was one particular moment when the ECG/EEG data changed significantly and this coincided with an important realisation and powerful emotional experience.
So what next? We are currently looking into the possibility of a more extensive trial. The two teams are excited where this might lead. Kirill Krasnogir, CleverPoint's CEO said
I really like what you guys do, and this is an exciting potential use case for us which builds on our experience in healthcare.
Andrew Jackson, ProReal Ltd's CEO stated
This is so interesting –the head mounted sensors and high quality data are really important, and we've found it so easy to work with Kirill and the team. The next phase is important for both of us.
We want to pass on our thanks to all those involved, and particularly Anna who made this all possible!
---
Want to receive our newsletter?