ProReal at the MindTech Symposium 2018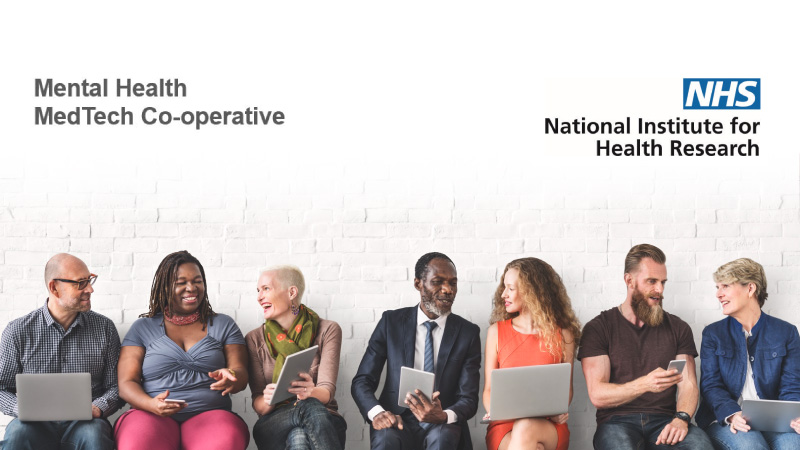 ProReal have been a very proud supporter of the annual MindTech Symposium since its inception five years ago. This year was no exception – our team hot-footed it from the Royal Society of Medicine conference on the Monday, to the Symposium where we had a stand set up with our tablets and laptop and touchscreens. ProReal have had a presence at the event before, but this year felt different – we felt like we'd come of age; we were talking about our work in five NHS Foundation Trusts, and the considerable learnings from clinicians, service users and Global Digital Exemplar teams. We've got an unusual story to tell – our earliest research had the support of NHS England and NIHR MindTech team, and we've worked through from an early invention, to gathering evidence and research to commissioning. And we now start the cycle again, with leading edge co-creation and innovation with clinical teams.
The Symposium itself was its usual rare mix of developer, researcher, clinician and service-user stories. It was wonderful to reconnect with some great friends and colleagues who have played an important part in our journey, including Chris, Jen, Angela, Mike and David from MindTech and pioneers and supporters like Richard Graham, Nicky Runeckles and Peter Fonagy. It was fantastic to meet new friends too – from the young developer whose first app has just been completed, to the clinical psychologist making a difference in complex environments such as secure care and prisons.
For me, Petra Gardiner and Jendayi Davis absolutely stole the show in the debate about the impacts of technology on our mental wellbeing. Andre from Mental Elf kept the show alive too, and probably nearly crashed Twitter too with the amount of activity! Through all of the speakers and the discussions, I felt like this is a group of people who are doing their best to improve the lives of many, in the best way that they can, faced with cutbacks and setbacks but still pushing ahead.
On behalf of all of our team and avatars at ProReal, we say a huge well done to the organisers, and thank all those who came and said hello.
See you next year!
Andrew Jackson
---
Want to receive our newsletter?